Swim Schools – Motivated by money or driven by passion?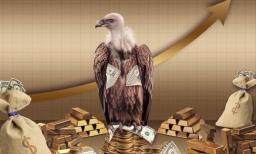 Finding the right swimming coach. Do you just accept the fact and trust that the jurisdiction and authorities has done the check for you and that a registered coach is automatically "qualified" to teach our children a skill for life? Big mistake. A lot of coaches lack the basic technical know-how,(swimming is all about technique) and we are not even talking about the combination of people skills, social skills, communication skills, emotional intelligence, and personality traits that are necessary for teaching swimming to children. Despite being in the class of that really lovely "qualified" coach for the last 6 months, your child has made little to no progress. Why?
Choosing the best swim school and coaches for your child.
Like all sports and all industries, swimming has its fair share of myths, routines, habits, practices and rituals which everyone does…but that doesn't necessarily make them right - Wayne Goldsmith
As a parent, you have the right to ask for a Swim School and swimming instructors credentials.
I'm based in Cape Town, South Africa. So I can only share what is needed in the Western Cape. In South Africa, an accredited swim school is registered locally with Cape Town Aquatics, Western Cape Aquatics and Swim South Africa (SSA). SSA is automatically linked to SASCOC- South African Sports Confederation and Olympic Committee. There is a list available of all swim schools and clubs in South Africa registered with SSA. If a swimming school or club does not appear there, then you should start wondering.
All SSA accredited coaches work on a points system which forces them to attend regular workshops to stay updated with techniques, perform official duties such as timekeepers, judges at galas etc. They also need yearly updated South African Police certificate clearance and CPR. CPR is an emergency life-saving procedure that is done when someone's breathing or heartbeat has stopped. (In short, a life-saving course) If they do not adhere to these requirements, they cannot re-register with SSA.
Then there is the International Swimming Teacher course, that has been created by STA (UK) to offer flexibility for tutors and countries, which do not follow UK legislation, Health and Safety Executive (HSE) or professional body requirements. They are not recognized by Swim South Africa.
Unfortunately, you also find the "Youtube" swim schools. They employ so-called swim coaches that had some swimming experience way back in grade 5. Then they download videos and learn to swim programs, put some phoney certificates on the office walls…and wallah!! We have a swim school. They should be closed down immediately. Real vultures messing with lives of children.
Quantity vs Quality – There is an old saying: 'People that are not use to quality, always chase quantity'. Too many swimmers and not enough good swim teachers creates a poor and dangerous, environment.
"As concerned parents it is easy to think that we are doing what's best for our children by enrolling them in programs that claim to eliminate the threat of drowning. The value of these kinds of programs should definitely be evaluated with a healthy amount of skepticism to say the least. The worst thing about these programs is that parents are lured into a false sense of security". While no one can make kids truly "water-safe" we can make kids "water-safer - Big Blue Swim Partner, a SwimSwam partner.
Children are relatively water-safer or wiser once able to float on their backs, transition from front floats to back floats, and perform assisted side breathing. In this group children progress in strength and technique. Here, children begin to kick in streamline on their front and back. They develop their backstroke and learn to swim freestyle with unassisted side breathing.
In a quality learn to swim program, children with no previous water safety experience should be coached one on one. Each little swimmer must master specific skills before progressing on to the next level, regardless of the child's age. Pool space is important. As they learn back and front float and streamline kicking, they will need +/- 3-5m space. Once they can perform basic strokes with the help of their instructor, they will grasp rhythmic breathing and explore the freestyle stroke. Once there, they can move into a group, but not more than 3 per coach.
Once they develop their backstroke and learn to swim freestyle with unassisted side breathing, they start developing diving skills by performing sit dives. Swimmers are moving through the water unassisted with skill. Now, they begin to learn new techniques. Pool size counts and here they can swim in groups not more than 5.
Once they progress into a transition group – freestyle, backstroke and breaststroke moving towards stroke development/squad group, it's important to note that the length of the pool start playing a role. A 10 – 12.5-metre distance will be needed. Stroke development or squad groups should be training in a 25 – 50m pool.
Question – re competitive swimming – "swimming at all levels and all over the world tells me that there is no one perfect, guaranteed to work, one-size-fits-all swim training system to suit all athletes of all ages and of all levels of ability. Coaches need to work closely with their athletes, spend time trying to understand them and continuously strive to find unique, engaging and effective ways to help their individual athletes realize their full potential". - Wayne Goldsmith
My question – How many swimmers per session can 1 coach train to make the above mentioned effective? Just asking…as I feel sorry for some coaches having to train more than 15 swimmers at once…they must have eyes in the back of their heads. Some of the bigger clubs in Cape Town do have multiple coaches on pool deck.
Character traits that define a good swim coach
'The love to witness a child grow into a better person because of the amazing life lessons transmitted through swimming'.
A swim coach can be one of the most instrumental people in your child's growth and success. That is why it's important finding the best coach for our children.
Passion – Probably the most important factor: A passionate swim coach loves swimming. They are the one's that will put in 120% effort with your child. That passion will be carried over to the swimmer. BEWARE – A swim coaches' approach to the privilege of coaching which is that of arrogance, lack of passion and social skills, can kill the passion of a child.
Psychological motivators – Children want a coach who listens to them and pays them the necessary attention. A coach who cares about their well-being, a coach who gives them positive strength and values their opinion. A good swim coach will guide, advise and direct their swimmers towards achieving their goals.
Growth Mindset – A good coach is not merely defined as someone who is registered with SSA. Good swim coaches know a great deal about swimming, but they continue to learn and develop new training techniques. They acknowledge and embrace imperfections, try different teaching tactics, value the process over the end result and develop a sense of purpose. They also attend coaching clinics and seek out tips from other coaches.
Strong in character and integrity – Trust between swimmer and coach is of uppermost importance at all times and essential for successful coaching. Discipline to effectively change behaviour must be mild, prompt and consistent. A swim coach honest with others and true to themselves will be reliable and be someone that others can count on. Honesty, trust, fairness, respect and responsibility are fundamental values every swim coach should have especially when dealing with young children.
The 4 B's for swim coaches– Be yourself. Like who you are and respect yourself. Don't worry about what others think. You cannot control their thoughts. Believe in yourself – having trust in your own capabilities. Surround yourself with people that believe in you. Be different – dare to be different and step out of the mold. Make use of a growth mindset and become creative. Use your imagination and come up with new exciting and stimulating ideas. Be unique – become one of a kind. Start by being your true self. Broaden your outlook by trying new and interesting things and never be afraid to have fun and be who you really are.
Summing up: Swimmers need to feel that their coach cares about them as a person, not just as a tool to win points for the team. Coaches have a positive influence and beneficial impact on swimmers by teaching life skills in the hope of developing positive relationships. A bad school or coach can destroy a child's passion for any sport for the rest of their lives.
We all know that it is sometimes difficult, but good coaches must learn to tolerate their own intense emotions under stress and pressure and this requires patience. Patience is displayed through their own self-control and discipline as a coach. But thankfully, there are many great and experienced and also some upcoming young talented coaches out there…Just do your homework and you will be able to find the right school and coach to teach your child a skill for life…you be the judge… swim schools motivated by money or not?
Articles related to your search: