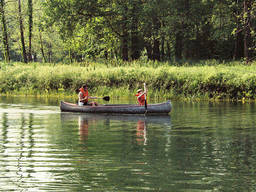 Wondering what to do with your kids in the school holidays? Kids' camps are a popular solution to the problem of how keep kids entertained over the summer period. A camps is a place where children go either for the day or overnight to enjoy various organised activities. usually based around a particular theme or sport. There are almost as many camp options as their are kids activities, so you're sure to find one that's a perfect fit for your child!
Information on camps for kids in South Africa
Will your kids enjoy going to a camp?
Does your child have a particular hobby or interest they would like to pursue further? Do you need to find care for them while you work during the holidays? Enrolling your kids in a summer or school holiday camp is a great way to keep everyone happy, and allows your kids to have fun, meet new friends, and and get involved in a great range of activities for kids.
Popular summer camps include:
Sport camps (eg. soccer, tennis, or surfing): These are great for improving your child's sporting prowess, fitness and health.
Arts or music camps (eg. drama, art, singing, dancing). These can be relaxing for your child and allow them to indulge and improve their creative skills
Adventure camps (eg. outdoor activities, survival skills, camping). These are great for confidence building and learning about nature.
Weight loss camps (for children who struggle with weight and health issues). These can provide a supportive environment for kids and teach them about nutrition and exercise.
How to organise a camp visit for your kids
The age range of camps can vary, but they are usually targeted at school-aged children. Often camp attendees will be divided into different groups according to age. Some camps may be aimed more specifically at teens or younger children. Some camps are targeted towards girls only, and others towards boys.
Summer camps are generally only available during the South African school holidays. and are closed during the school term. Costs vary, but generally you can expect to pay between R200-R350 per day, depending on the location and range of kids activities offered.
To find a summer camp in your area, check our ActiveActivities directory or ask other parents for recommendations.