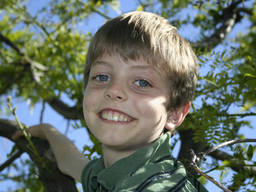 Are you looking for a fun activity for the whole family? Why not take the kids to an adventure park this weekend? Adventure parks are like outdoor obstacle courses with a number of activities designed to test the stamina of even the most energetic child.
Usually located in bushland or woods, an adventure park differs from a theme park in that rather than having rides or amusements, it has physical challenges laid out in a sequence that have to be completed.
Information on adventure parks for kids in South Africa
Will your kids enjoy an adventure park?
Do your kids like adventure sports? If they are into outdoor activities and like to challenge themselves physically, they will love visiting an adventure park. Adventure parks are fun and a great way to get outdoors and experience the South African bush. They are usually packed full of kids' activities and equipment which make for a great day out for the entire family.
Most typical adventure parks offer some or all of the following attractions:
Rope bridges - bridges made of rope strung between trees
Flying foxes - a small handheld cable car used to get down from heights
Obstacle courses - a course with challenges such as ditches and fences which participants have to overcome to reach the end
Rope swings - swings that allow participants to get across water by swinging from a rope suspended from a tree.
Some adventure parks also provide activities such as kayaking, horse riding, and dirt bike riding. Most parks have souvenir shops and eating facilities as well as toilets.
There may be age limitations on some activities, particularly those that require a certain level of co-ordination and balance. Very young children can usually find specially tailored activities for their age group.
How to organise an adventure park visit with your kids
There are a number of adventure parks located throughout the country, often in country areas where there are a lot of trees or interesting landscape features. Many are only open during the tourist season, and may be closed during inclement weather so it is a good idea to check before embarking on your adventure. An adventure fun park usually has an entry fee, which is usually around R30 per adult and R20 for children. Discounts may also be available for families and season ticket holders.
Before you go, check what kinds of food are available and whether you can bring your own food. Also, make sure you have weather appropriate clothing and plenty of sunscreen. Wear sturdy shoes and clothes that you don't mind getting dirty.