Being stuck with your kids is not so bad after all on Mother's Day
Go back to list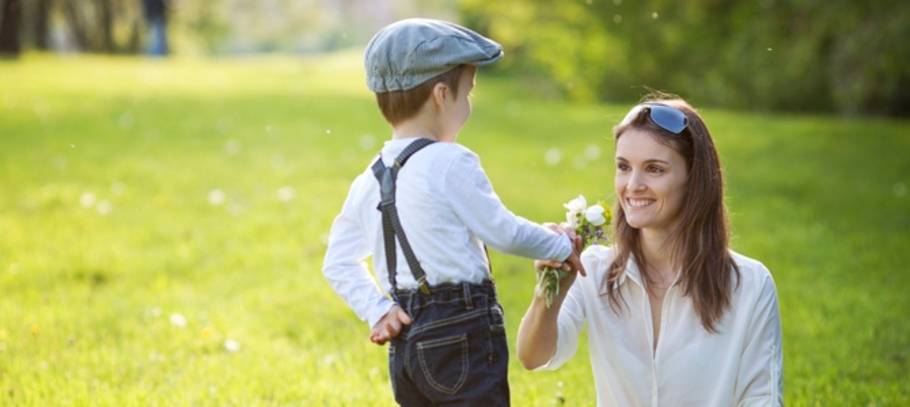 Mother's Day is not just the one special day of the year that all mothers have the privilege to feel like a Queen. It is a day to celebrate motherhood and doing the things you love with your family, especially your kids! If you think pampering yourself and having a relaxing time is best done alone, then you're wrong. On Mother's Day this year, share some of your favourite down time activities with your kids and make it a memorable day.
Nothing beats coffee dates with some of your close girl friends. There are many cafes with backyard or play areas that are kids friendly. This Mother's Day, gather a few girl friends and enjoy a long catch up over good food and coffee while your kids have their own play dates.

Get the picnic basket out and pack some of your favourite nibblies and wine and head to your favourite picnic spots. Enjoy a day of sun bathing, catch up on the book you've been meaning to finish and blowing bubbles with the kids.

If you've been lacking exercise lately due to a busy work schedule, book a Yoga class to relax your body and mind. There are Yoga places that offer mother and children sessions so you could enjoy doing body stretches with your little ones.

You've been working hard all week, picking up the kids from school, working 9 to 5 and preparing dinner at night, it's time to reward yourself with a pampering treat. Make a day of it and have your hair and nails done then relax your mind and body with a massage and spa session. If you have girls at home, I'm sure they'll enjoy a trip to the nail salon with you.

There's something calming about blue sky and the ocean. This Mother's Day, why not head out to the sea for a cruise lunch or if you're really adventurous, try sailing with the whole family.

If gardening is your thing, a great way to celebrate Mother's Day is to plant your favourite flowers on the day with the kids to mark the special occasion. The tradition started with Anna Jarvis, the founder of Mother's Day, who loved growing white Carnations and chose it as the emblem because it was her own mother's favourite flower.

What better way to make a special day even more memorable by doing something different with your family. Whether it is to ride on a hot air balloon over sunset or to see the musical you've been dying to see or to try bungee jumping for the first time.

Lastly, it goes without saying that nothing is more precious to moms on Mother's Day than the hugs and kisses from their children. So, make sure you get lots of them throughout the day from your loved ones.
Don't make Mother's Day this year a boring one. There are many kids activities on our ActiveActivities directory that will be fun to try out with your kids on Mother's Day and make it a memorable experience.
Bec Wilson
Bec is a married stay at home mum who spends most of her time sorting out the chaotic lives of her two daughters, Jessica (7) and Tessa (3). When she's not carefully coordinating her kids' outfits, or addressing their notoriously complicated culinary requirements, she likes to share in the busy lives of other parents. After devouring mummy blogs for years, Bec decided to start blogging from her Cape Town home last year. She hopes her experiences will inspire other parents and help them feel less alone when things get tough.