Contemporary Dance for Kids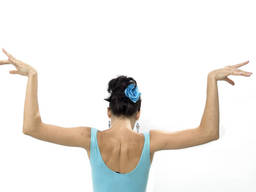 Contemporary dance has been influenced by many older traditional forms of dance including ballet.
Due to its flexible nature, it is choregoraphed to a huge range of different music styles.
From hip hop, to salsa, ballroom and tango, every type of dance you can think of has probably been incorporated into a contemporary dance routine.
A video of Contemporary Dance for Kids
Your child will love this video of kids performing modern dance to the latest music!
Information on contemporary dance for kids in South Africa
Is contemporary dance right for your kids?
Because contemporary dance uses the body's natural lines and energy, it is easy for beginners to learn, making it one of the most amazing kids activities. A keen interest in music and dance helps, but even without these children can benefit from contemporary dance lessons.
Contemporary dance lessons can give kids:
An interest in movement and exercise
Physical flexibility, coordination, cardiovascular and general fitness
Familiarity with their bodies and using them creatively
Listening skills and ability to take instructions
Ability to cooperate with others
Ability to express feelings and emotions
Confidence
Get your kids started!
Most contemporary dance schools will take little ones from the age of three, but with contemporary dance it's never too late. Children will learn to perform steps and moves appropriate to their age and ability. Most dance schools that cater for children run their classes to coincide with school terms.
How do you find a suitable teacher or academy?
Lessons are usually in the R80-100 range, but can be less for school groups. Some councils charge as little as $10 a lesson, and some community groups may even run free classes. Costumes and outfits are usually not required, except where the child participates in a concert or takes part in a competition. These will differ by city and instructor.