Hosting an Unforgettable Children's Party : Top Party Entertainment and Venue Ideas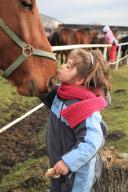 ! If you're gearing up to celebrate your child's upcoming birthday, you're in the right place. Planning a fantastic children's party involves choosing the perfect party venue and entertainment. So, let's explore the world of children's party venues and entertainment in the rainbow nation.
Discovering the Ultimate Party Venues
South Africa offers an array of unique party venues that can turn your child's birthday into a memorable adventure. Here are some top picks:
Wildlife Sanctuaries and Zoos:
South Africa is renowned for its diverse wildlife. Celebrate your child's special day amidst incredible creatures at a wildlife sanctuary or zoo. Many of these venues offer guided tours and animal encounters.
Beach and Park Parties:
With South Africa's stunning landscapes, hosting a beach or park party is a delightful option. Pack a picnic, build sandcastles, and enjoy the natural beauty – it's a wonderful way to celebrate.
Adventure Playgrounds:
Let your little explorers run wild at adventure playgrounds. These venues typically feature climbing structures, slides, and other play equipment that will keep kids entertained for hours.
Indoor Entertainment Centers:
For a rainy day or year-round fun, consider indoor entertainment centers. They provide a safe and exciting environment with activities like bowling, laser tag, and arcade games.
Exciting Entertainment Ideas for Kids
Now that you've chosen a fantastic venue, it's time to think about the entertainment. After all, a children's party needs a dash of excitement. Here are some ideas to keep the little ones engaged:
Magicians and Illusionists:
Amaze the kids with a magician who can perform mind-boggling tricks and illusions. It's sure to leave them in awe and wonder, making your party unforgettable.
Face Painters and Balloon Artists:
Transform your young guests into fantastical characters with face painting or create whimsical balloon animals to add a touch of magic.
Animal Encounters:
For animal lovers, organize an animal encounter or petting zoo. It's educational and fun, offering kids a chance to get up close and personal with adorable critters.
Inflatable Fun:
Children of all ages love bouncing and sliding on inflatable play equipment. It's a surefire way to keep them active and entertained.
Craft and DIY Stations:
Let the kids unleash their creativity with craft stations and DIY activities. They can create their party favors, decorate cupcakes, or even paint their own masterpieces.
Regional Highlights for Party Fun
South Africa's diverse landscapes offer unique party possibilities across the nation. Here are some regional highlights to consider:
Cape Town:
Cape Town is blessed with stunning beaches and natural beauty. Consider beachfront celebrations at Clifton Beach or Kirstenbosch National Botanical Garden for a botanical twist.
Johannesburg:
In the bustling heart of Gauteng, you'll find fantastic indoor entertainment centers like The Fun Company and Acrobranch for adventure enthusiasts.
Durban:
Durban's warm climate makes beach parties a favorite. Choose the Golden Mile Beachfront or the lush Durban Botanic Gardens for a tropical-themed birthday bash.
Kruger National Park:
For a truly wild experience, celebrate in the world-famous Kruger National Park. Several lodges and camps offer unique safari-themed parties for your little explorers.
Planning Your Perfect Party
With these venue and entertainment ideas, you're well on your way to hosting a birthday party that your child will cherish forever. Remember to consider your child's interests, the number of guests, and your budget when making your choices. And don't forget to book your venue and entertainers well in advance to secure your spot.
Now, it's time to put on your party-planning hat and create magical memories for your little one's special day. Enjoy the journey, and most importantly, have a fantastic time celebrating!
Articles related to your search: