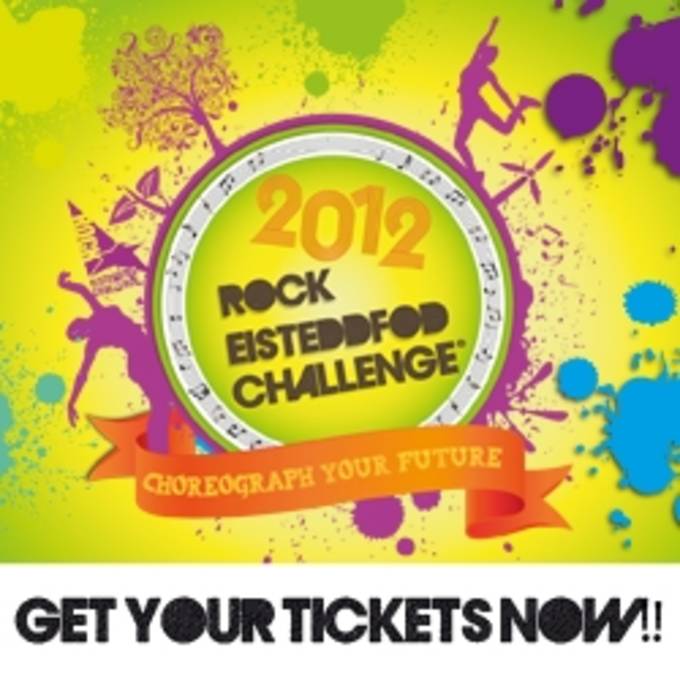 Primary and high school students from all across New South Wales are in final preparations for the 2012 Rock Eisteddfod Challenge® and J Rock™.
WHAT: Rock Eisteddfod Challenge® and J Rock™
WHERE: Sydney Entertainment Centre
WHEN: Monday 20th August – Friday 24th August
TICKETS: Available from Ticketmaster. Door sales available unless sold out.
EVENING SHOW: Mon/Tues 6.30pm, Wed/Fri 7:00pm
Months of seriously hard work are about to pay off for the dedicated students, teachers, family and friends involved in this year's Rock Eisteddfod Challenge® and J Rock™ event. Final rehearsals are underway in preparation for the five big shows in less than a week's time.
32 years ago, Rock Eisteddfod Challenge® began with just eight schools. In 2012 more than 150 schools will participate in events staged in all states across Australia.
Throughout the events 32 year history, Rock Eisteddfod Challenge® has evolved from a simple
performing arts
event into an avenue where students can explore significant social issues and provide a voice to the youth of today.
Rock Eisteddfod Challenge® Producer, Helen Sjoquist said "The students of New South Wales and the Australian Capital Territory are to be truly commended for all their hard work and dedication during the months of rehearsals leading up to this year's Rock Eisteddfod Challenge®. I am looking forward to a night of fantastic performances and hope everyone comes along to the shows to support the great work they have done."
From breaking free to harmony and truth to illusion, the Sydney Entertainment Centre will see students portray a range of important and relevant themes through their performances.
In 2004, Rock Eisteddfod Challenge® evolved further to include primary school students through J Rock™, the non-competitive junior division of the event. J Rock™ aims to promote the importance of healthy lifestyles through maintaining physical activity and a sensible diet. This year we will also see this evolve to include a brand new competitive division.