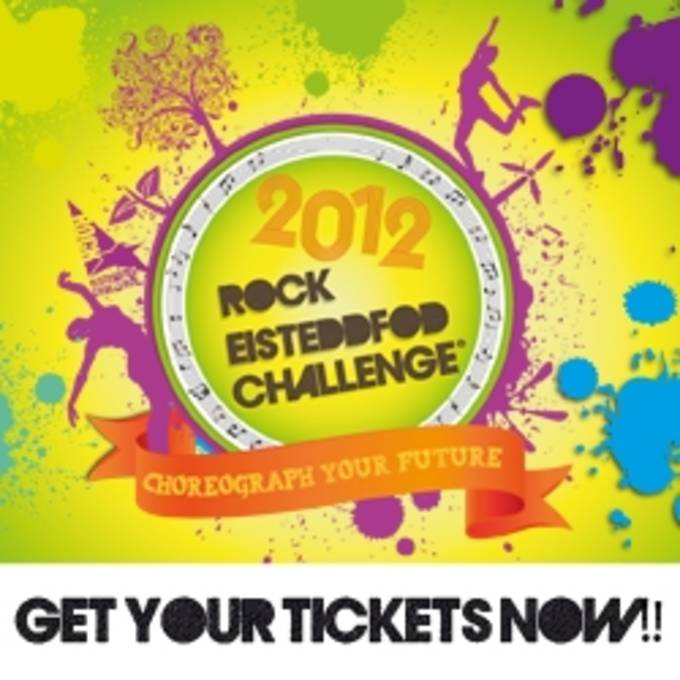 Primary and High School students from across Tasmania are in final preparations for the upcoming 2012 Rock Eisteddfod Challenge® and J Rock™.
WHAT: Rock Eisteddfod Challenge® and J Rock™
WHERE: Derwent Entertainment Centre, Hobart
WHEN: Friday 20th July
TICKETS: Available from Ticketmaster. Door sales available unless sold out.
EVENING SHOW: 6.30pm
Months of seriously hard work are about to pay off for the dedicated students, teachers, family and friends involved in this year's Rock Eisteddfod Challenge® and J Rock™. Final rehearsals are underway in preparation for the big event this week.
32 years ago, Rock Eisteddfod Challenge ® began with just eight schools. In 2012, more than 150 schools will participate in events staged in all States across Australia.
Throughout the events 32 year history, Rock Eisteddfod Challenge ® has evolved from a simple performing arts event into an avenue where students can explore significant social issues and provide a voice to the youth of today.
The Lord Mayor of Hobart, Alderman Damon Thomas is looking forward to the show. "Months of preparation and rehearsals will culminate in an entertainment spectacular, which will showcase the creativity and talent of Tasmania's youth. Rock Eisteddfod Challenge® is an important event in the calendar of both primary and high schools throughout Tasmania." He said.
From slavery to questioning reality and the exploration of power, Hobart's Derwent Entertainment Centre will see students portray a range of important and socially relevant themes through their performances.
East Launceston Primary School and Trevallyn Primary school will participate in J Rock™ in 2012. Through this non-competitive division just for Primary Schools, they will learn about the importance of a healthy lifestyle through maintaining physical activity and a sensible diet.
Find more information on this great event for the whole family The Rock Eisteddfod Challenge in Hobart
ActiveActivites.com.au proudly supports the Rock Eisteddfod as ActiveActivities mission is to encourage kids and their families to get active and live a healthy life in order to contribute to stopping the spread of kids obesity and relaed illnesses in Australia.
Have Fun Kids