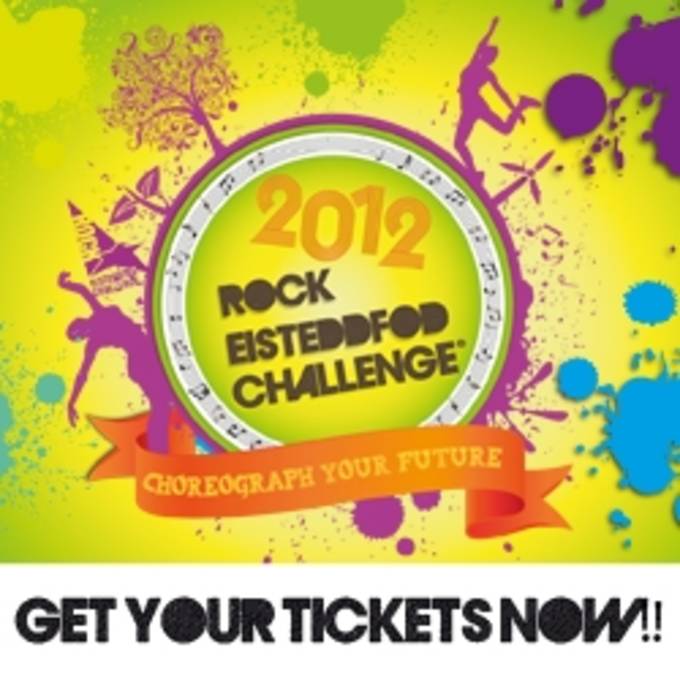 14 shows, six locations, more than 150 schools, 10,000 participants and an audience of 40,000 – the 2012 Rock Eisteddfod Challenge® and J Rock™ are this year's biggest school based dance and drama extravaganzas.
Rock Eisteddfod Challenge® is now in its 32nd year and has some rockin' performances ready to take your breath away! In just a few weeks on Friday 20th July, six schools from across Tasmania will raise the roof off Hobart's Derwent Entertainment Centre. Students will compete in a night of extreme dance and drama that is sure to entertain an audience of all ages. Primary School students will perform in J Rock™, before the High School students battle it out in Rock Eisteddfod Challenge®.
There are different divisions so that every school can find what's right for them.
Open Division teams perform a theme of their choice set to contemporary, commercially available music. Students, teachers and entire communities work together for several months planning and rehearsing before competing against other schools in a 100% drug and alcohol free environment.
RAW™ Division encourages participants to explore the use of the human body in order to tell their story. Schools explore fresh and innovative ways to manipulate the elements of soundtrack, costume, makeup, lighting and handheld prop design to create their performance.
J Rock™ is a non-competitive event for Primary Schools where every school leaves a winner. Primary students create a performance that reflects their personalities, concerns, hopes, dreams and interests. The aim of J Rock™ is to teach students to have fun and learn the benefits of eating healthy food and being active.
The Lord Mayor of Hobart, Alderman Damon Thomas, said about Rock Eisteddfod Challenge
®, "Now in its 32nd year, it is great to see this event continues to give young people of Tasmania the opportunity to develop their performance, team building and leadership skills."
The Event is proudly supported by the Australian Government as well as the New South Wales, Victorian and South Australian State Governments, GO!, IGA and The Edge Performers School. Highlights from the live events will be screened on GO! later this year.
About Rock Eisteddfod Challenge® Foundation:
Rock Eisteddfod Challenge® has been part of Australia's youth performing arts scene for 32 years. The Event encourages students to be their best without the use of drugs, alcohol and tobacco. Whilst it has adapted and evolved since 1980, the core goal of Rock Eisteddfod Challenge® is unchanged. Our primary vision is to achieve social change through the use of the arts and by inspiring creative thinking among the youth who shape our future. With students, teachers, parents and communities working together helping to prepare each school's performance, we are positive that we are achieving our goal.
| | |
| --- | --- |
| ROCK EISTEDDFOD CHALLENGE® PARTICIPATING SCHOOLS | PERFORMANCE TITLES |
| ST HELEN'S DISTRICT HIGH SCHOOL | Slavery |
| ST MICHAEL'S COLLEGIATE SCHOOL | The Power of Girls |
| ST PATRICK'S COLLEGE | BOOKS ALIVE: When illusion becomes reality |
| WOODBRIDGE DISTRICT HIGH | Mining |
| J ROCK™ PARTICIPATING SCHOOLS | PERFORMANCE TITLES |
| EAST LAUNCESTON PRIMARY SCHOOL | Elements |
| TREVALLYN PRIMARY SCHOOL | Everybody Move your Body! |