Leading by example - the best way to improve your kids' fitness
Go back to list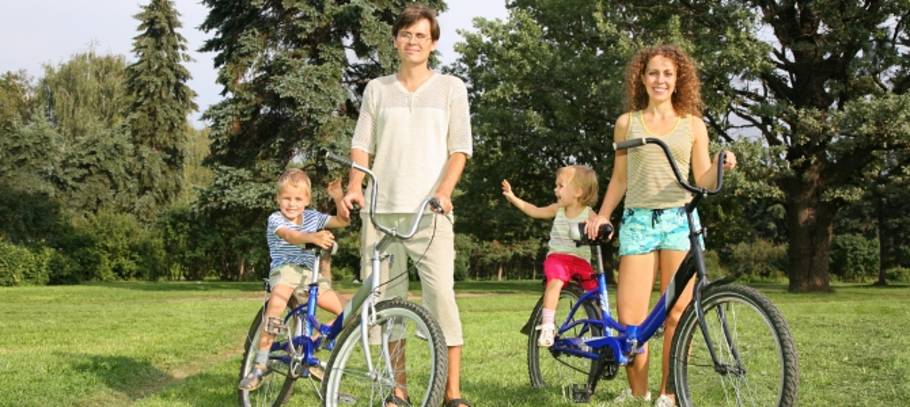 A recent study found that active parents are more likely to have active children, suggesting that youngsters learn by example and are more likely to exercise if they see mum and dad doing it too.
It's important that kids take part in regular physical activity. Being physically fit reduces the risk of disease, and is also known to reduce the effects of mental health issues, including depression and anxiety.
If your kids see you exercising, they are much more likely to form positive habits early in life. Plus, there is no question that parents benefit greatly from exercise as well! With that in mind, I've put together a list of sports and fitness activities for kids that your whole family can enjoy!
Beach or backyard cricket
Aside from being a favorite pastime activity in South Africa,, cricket is also a super-easy sport to play at home. Just set up a tee in your backyard and start playing! If you don't have a large backyard, try a local beach or park. If your kids are younger, try tee ball (a simplified version of baseball.)
Bushwalking and hiking
Kids are naturally curious creatures, and they'll love exploring unusual environments with you going bushwalking or hiking! Take a look at your city's local guide for great walking suggestions, or take a trip out further and spend the weekend hiking in the wilderness! If you have a dog, make a habit of walking it together in the evenings. Beaches are also a great place to find walking trails.
Play a team sport
There are lots of ways that parents and kids can get involved in team sports together. Start a sport team with your friends and family and play together on weekends. Sign your kid up for a local kids team and volunteer to help with coaching, umpiring, or car pooling.
Go for a bike ride!
Take your family with their bikes and make a day of it! Rivers and beaches are a great place to find cycleways. Make sure your kids know about bicycle safety before setting off!
These are just a few of my suggestions. Remember, you don't have to do everything together. If your kids see you leaving the house in your exercise gear, you are already doing something to create a positive association with exercise and fitness. Don't forget, it's your health at stake too!
For more great ideas, visit the ActiveActivities directory!
Bec Wilson
Bec is a married stay at home mum who spends most of her time sorting out the chaotic lives of her two daughters, Jessica (7) and Tessa (3). When she's not carefully coordinating her kids' outfits, or addressing their notoriously complicated culinary requirements, she likes to share in the busy lives of other parents. After devouring mummy blogs for years, Bec decided to start blogging from her Cape Town home last year. She hopes her experiences will inspire other parents and help them feel less alone when things get tough.