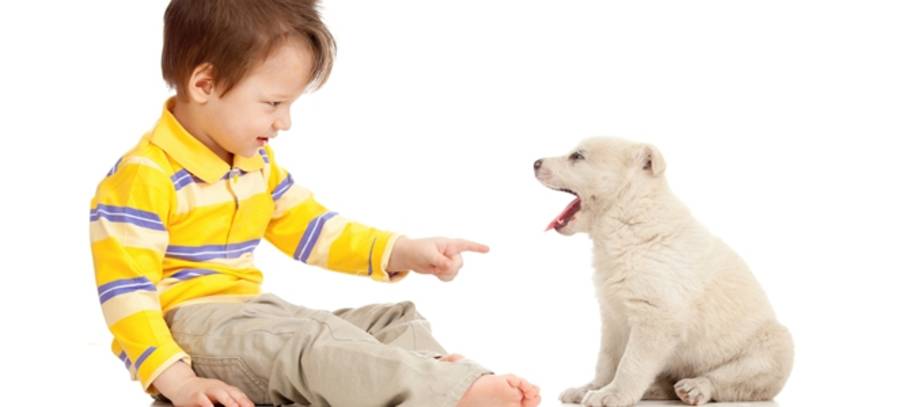 Animals can enrich your family's life!
Any adult who owns and loves a pet probably couldn't imagine what life would be like without their beloved fuzzy friend – I know I couldn't! The only problem is that we might forget that this relationship is something that needs to be learnt at first – otherwise interaction with animals can seem foreign, or worse, frightening for young children.
My youngest son didn't take to our family dog as naturally as our girls – so it was something my husband and I had to work on for a while. If you have a similar situation, or perhaps no household pets, it's worth checking out these tips on helping your kids relate to animals!
3 Tips to Animal-Friendly Kids
Take your kids to a petting zoo.
The benefit of these places over normal zoos is that your little ones can actually touch animals and have a good close look at them. They'll also be able to watch other kids doing just this until they are comfortable enough to give it a go themselves. Mobile animal farms (found in shopping centres and at community events like festivals and fetes) often provide this option.
Be friendly to animals yourself.
Talk to your kids about things like animal rights, and if you see an injured animal on the side of the road, take the time to bring it to a vet or at least call a rescue organization if you have time. They'll see your care and respect for nature, and be more inclined to follow suit!
The Animal Welfare Society of South Africa handles about 4,000 animals per month. The organization is dedicated to looking after and reducing the number of strays and unwanted animals in Cape Town.
Go to a community picnic where animals are welcome.
This is another event where kids can observe the friendly interaction between humans and animals, encouraging them to do the same. It can also be one of those great kids activities which can help your little rascals to burn off some energy through running around and playing catch!
Relating to animals is a wonderful way to nurture the virtues of love, care and respect in your youngsters. You can also learn more about how to enhance your kids' personality and outlook in life by visiting the ActiveActivities Directory.
Bec Wilson
Bec is a married stay at home mum who spends most of her time sorting out the chaotic lives of her two daughters, Jessica (7) and Tessa (3). When she's not carefully coordinating her kids' outfits, or addressing their notoriously complicated culinary requirements, she likes to share in the busy lives of other parents. After devouring mummy blogs for years, Bec decided to start blogging from her Cape Town home last year. She hopes her experiences will inspire other parents and help them feel less alone when things get tough.