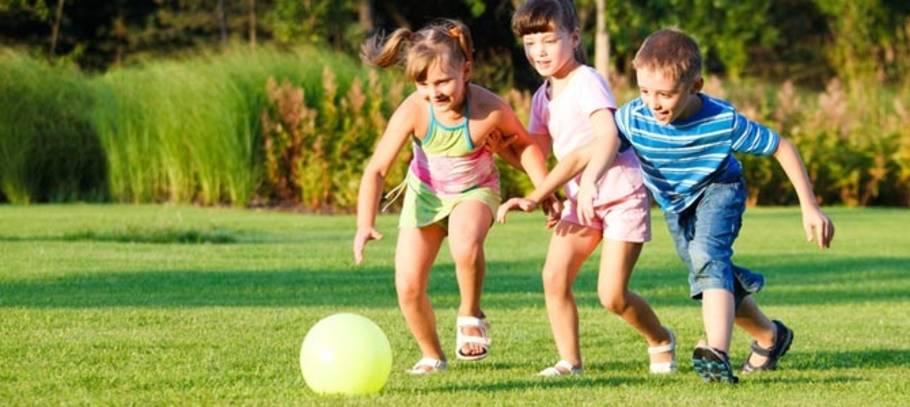 It appears to have happened overnight..... the other weekend, my kids made a "that's boring" face when I mentioned going to the local parks. As exciting as monkey bars and see-saw appears to a five year-old, as kids get older, they need something more exciting to keep them amused at a park. If you don't often take your kids to the park, here are six ideas why you should start taking them. If you and your kids are frequent visitors of your local parks, here are six ideas to add more excitement to your visits.
Play with the family dog
When was the last time you and the kids took your family dog out for a walk that lasted longer than 30 minutes? Now that my kids are getting older, they are seeing walking our family dog as just another house chore, rather than enjoyment. This weekend, take the kids, family dog and a frisbee for a fun family day out at the local park. If possible, look for a dog park that have enclosed areas with features designed especially for pets

Family reunion and kids parties
Growing up, I have many fond memories of family day outs in parks, playing with my cousins and having sausage sizzle. If you're planning a big event, park is the ideal venue for a day out in nature, access to barbecue facilities while keeping costs low. Most parks have a first come, first served policy so ensure you get there early to reserve a spot. If your kid's birthday is coming up, you can even hire some face painters, balloon artists and clowns to jazz things up.

Scavenger Hunt
If your kids are getting a bit bored of the parks you've been taking them to then it's time to think of ways to make park visits exciting for them again! Scavenger hunt is a great way for your kids to rediscover the local parks again. Your kids can even dressed up in fancy dresses and costumes - go as pirates and vikings for the occasion. Be sure you plan the scavenger hunt in a way that allow them to explore parts of the park that they normally would neglect.

Active challenges
Your local parks have so much open space that makes it perfect for a game of soccer, egg race and rope skipping. Gather the local kids and organise a fun day of active challenges. If parents wants to join in on the fun as well, organise families into groups for eggs and spoons balance challenge, soccer ball for a dribbling challenge and three legged race for team work challenge. If you're the artistic type, get crafty with your kids to make a paper mache trophy for the winning family.

Family picnics
One of my family's favourite thing to do over the weekend is picnic in the park. Fill your picnic basket with your family's favourite pie, sandwiches or baguettes and cold homemade lemonade, pack a blanket and you're ready to go. Bring along boardgames or a soccer ball to make sure all family members are having an interactive day, enjoying each other's company.

Classic playground activities
Last but not least, one of the best things about parks for children are all the classic playground activities that kids grow up loving. Your kids will have a blast going on the monkey bars, see-saw and scrambling up rope nets. The park playground is like an adventure land made for kids to have fun, explore and meet other kids in the neighbourhood.

Need something a bit more challenging than your local parks? Perhaps you and your family will enjoy a hike in a national park. For more great outdoor kids activities ideas, head to our ActiveActivities directory and start exploring!