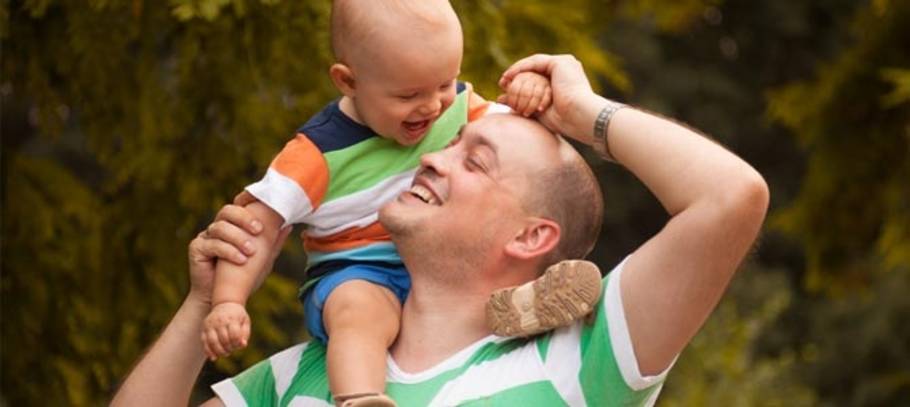 A dad is someone who holds you when you cry, scolds you when you break the rules, shines with pride when you succeed and has faith in you even when you fail. Your kids have turned to you for help to celebrate the greatness of their dad on Father's Day? We have just the solutions for you to help your kids make Father's Day this year a memorable and special one.
Plan a special day out
What better way to spend Father's Day than to do the things he enjoys the most. If dad is a sports fanatic, take him for a family day out to watch his favourite sports team play. If he loves ancient history, then perhaps he would enjoy a guided tour to the latest exhibition that's showcasing at his favourite museum. Whatever the activity may be, just make sure that it is something he enjoys doing in his spare time.

Cook dad his favourite food
Nothing warms the heart than a nice, home cooked meal. Gather the kids and decide on a menu that includes some (or all if he has a big stomach!) of his favourite food. If you and the kids are struggling to narrow the list down, try to agree on a theme - Mexican, Chinese, Japanese, whatever that tickles his fancy.

Enjoy the great outdoors together
On dad's special day, get him to fully relax by turning off his phone, laptop and clear his calendar for the weekend for a trip out in nature. Something as simple as a picnic in the park or a jog along the riverside will do wonders to relax his mind. If dad is the kind of man who's up for something a bit more challenging, arrange a bush walking trail at a National Park or rock climbing would be right up his alley.

Bonding time
Most dads are hands-on individuals who loves nothing more than getting their hands dirty building something or taking something apart. Boys, this is your chance to bond with dad by having him show you how to build that wooden toy boat, tree house or model Aeroplane you've been wanting to build. Girls, don't feel left out as I'm sure dad will be more than happy to spend the day helping you to build your first doll house, bake some cupcakes or show you a few tricks of his favourite sports.

Revisit old treasures
All kids think their parents are old and boring but I bet we've all been curious at some stage about what our parents were like when they were young. Celebrate Fatherhood by going back in time with dad to revisit old pictures, toys and sentimental collections from his childhood. The best part is that he will have plenty of interesting stories to keep the family entertained for the entire day.

Just be silly and have fun
We all know dads love being silly and have fun so we should all embrace their love for silliness on Father's Day. My husband used to read Harry Potter to our kids before bedtime and they loved it because he would get into costume and act out scenes from the books. So for Father's Day this year, we thought it will be a good idea to host a Harry Potter dress up day and revisit some of our favourite chapters while sipping Butterbeer.

Pampering sessions
Dad probably won't tell you that he's secretly jealous of all the pampering sessions mom has been having. No need for jealousy, pamper dad this Father's Day with sweet hand-made vouchers for chores and activities you know he would need help with. Have the kids make vouchers for 10 minutes neck massage, help with washing the car, ironing work clothes or washing the dishes.
Our ActiveActivities directory is full of fun activities for kids that would make good bonding sessions with dad. Start making that to do list with dad that goes beyond this Father's Day!