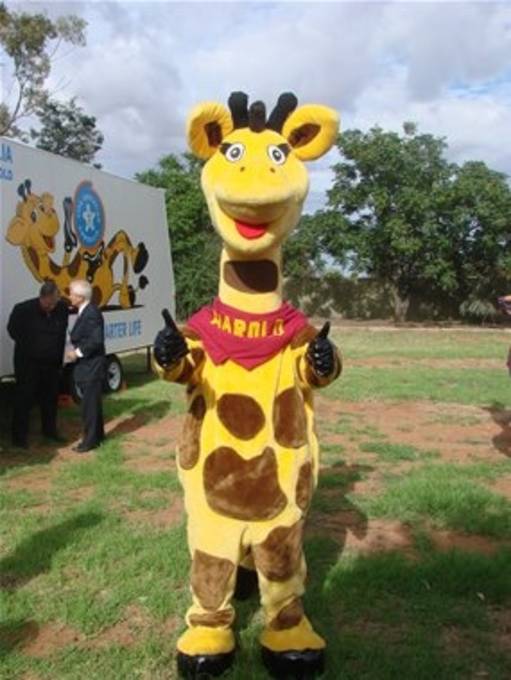 Happy Harold is doing his rounds of the schools. For those that haven't heard of Happy Harold, Happy Harold is Life Education Australia a charity which is comprised of 6 Federated States And Territories. From the Healthy Harold website its mission and vision are as follows:
Mission
To empower the young to make the best choices for a safe life, through our leading drug and health education programs.
Vision
All Australians enjoying life free from the effects of drug misuse.
Strategic Intent
To lead the field in drug and health education programs for schools.
Now this all sounds great and to the majority it is helping us parents educated our darling kiddies on how to lead a active, healthy fulfilling life. Kids love Happy Harold being at school, there's lots of fun activities for kids to do and it's a change to the normal school day. This year however, the kids are not chatting about the fun healthy kids activities and positive health initiatives they learnt. No the hot topic in the playground is the Happy Harold educator - smoking behind the school hall and drinking beer in the caravan. Sounds like the school ground activities of yester year - not activities one associates with the school grounds of today. Can you believe this? You would think these days, the educator would at least leave the school grounds and have their cigarette out of sight of the children.
What's the result of this education at this school? I imagine our hard earned tax dollars are funding the initiative. However what is the message to the kids? Do as I say not as I do? I hope not. This is a great initiative with many benefits I am sure. Perhaps the employers of the program need to spend more time educating the educators!
To find the most comprehensive list of kids activities browse the ActiveActivities directory.
Have Fun Kids!