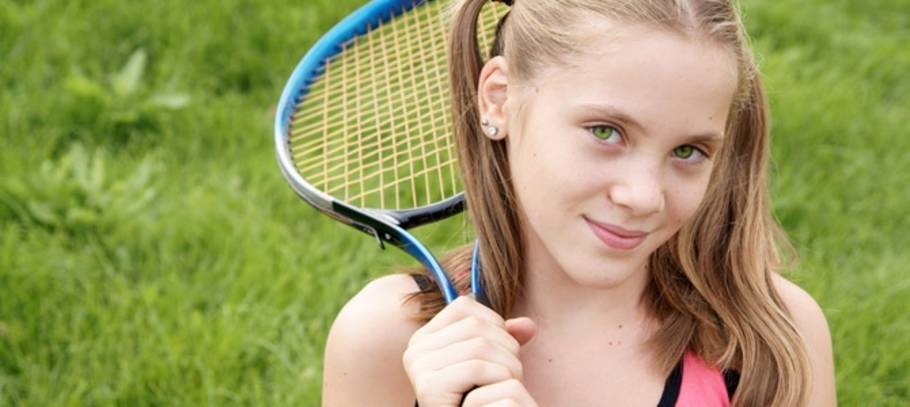 I have to admit that my girls watch more television than I'd like, but at least when they see sports on the screen I can make it into something they'll want to get off the couch for. Wimbledon is on at the moment – the world's most famous tennis tournament, so it's just the thing to inspire some great kids activities!
It's a game, not just a match
My kids love dressing up and playing roles. Harry Potter, a Fireman, or good old fashioned Cops and Robbers – you name it, my girls have donned a costume and proclaimed themselves to be just about any character that takes their fancy. I showed them some pictures of tennis players in the newspaper last week, and soon we were rummaging through the dress-ups box to make them into little Wimbledon heroes. They wanted to look the part before they got outside!
Promote better health for the whole family
I love activities for kids that offer something for different personalities, because let's face it, not all kids are the same! Sometimes the kid that's hardest to please is hubby – so for our Wimbledon match, we got him to do the scoring. The great thing was that he got Jessica to help him with it, so that she could practice some maths too.
Another great thing is all the health benefits this sport can offer. The Tennis South Africa website lists the following:
It's a safe, non-impact sport with minimal risk of injury.
It's a stress-buster and the tactics and strategy involved in match-play get your brain working.
It's been shown to improve bone density, particularly in the hip and lumbar spine areas.
There's an option for all ages and levels
Tennis is great for bigger kids and the little ones too. You can get toy rackets and very lightweight balls for toddlers until they're strong enough to hold proper equipment.
Finally, don't forget that if your kids are really keen, you can sign them up for lessons. There are lots of great school holiday tennis programs all over Australia, and plenty of coaches who offer classes for kids. Check the ActiveActivities directory for a full listing!
Bec Wilson
Bec is a married stay at home mum who spends most of her time sorting out the chaotic lives of her two daughters, Jessica (7) and Tessa (3). When she's not carefully coordinating her kids' outfits, or addressing their notoriously complicated culinary requirements, she likes to share in the busy lives of other parents. After devouring mummy blogs for years, Bec decided to start blogging from her Cape Town home last year. She hopes her experiences will inspire other parents and help them feel less alone when things get tough.