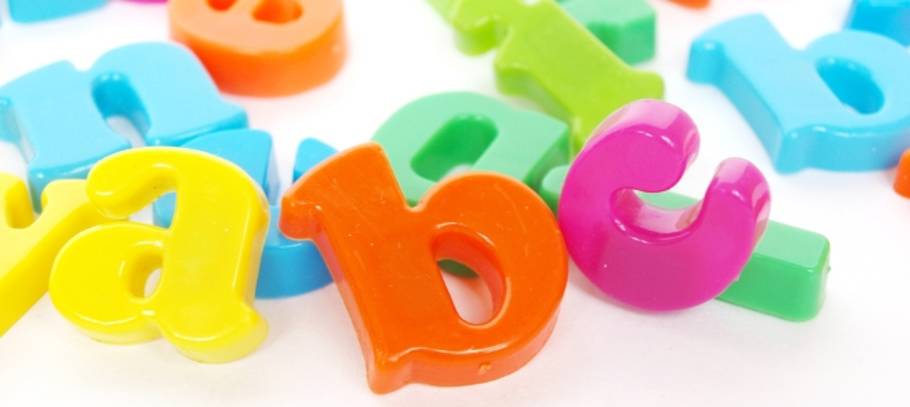 I don't know about you, but I am always on the look-out for simple, portable kids activities to keep my little ones occupied while we're out and about. Sometimes a pad of paper and some crayons just won't cut it, and I'm left with a couple of over-excited, under-stimulated banshees hell-bent on relieving their boredom by any means possible. This usually involves screaming and/or making a mess, which isn't something you want to be dealing with while waiting to see a doctor or trying to get the grocery shopping done.
Well, I think I might have finally found the answer: alphabet cards! These nifty little sanity-savers are a great way to entertain (and educate) the kids when mummy needs to focus on something else. And while they sound like something that's only suitable for toddlers, they can be customised to your child's skill level. Combining easy arts & crafts and education is the best way to get them involved!
So what exactly are alphabet cards, I hear you ask? Alphabet cards are a set of cards with the letters of the alphabet printed on them. Each card includes a word starting with that letter, as well as a picture representing the word, so your child can learn to associate certain letters with certain sounds. Best of all, you can make alphabet cards at home – all you need is some cardboard, some laminate paper, and an imagination!
I have made simple alphabet cards for Tessa (3) and she just loves flicking through them, reading out the letters, and associating the letters with objects she knows. Jessica (7) already knows her alphabet so for her I have put together some spelling cards. These have challenging words written on them, along with a picture. This allows Jessica to familiarise herself with the spellings of words she is likely to come across while reading.
Last week the girls and I were waiting in a cafe while Daddy parked the car, and I could see them getting fidgety. I whipped out the alphabet cards and they were kept occupied until we were ready to eat. Not only that, when the food arrived there wasn't a messy pile of crayons and scraps of paper to clean up. I simply wiped down the cards with a napkin and popped them back in my bag!
For more great ideas, visit the ActiveActivities Directory.