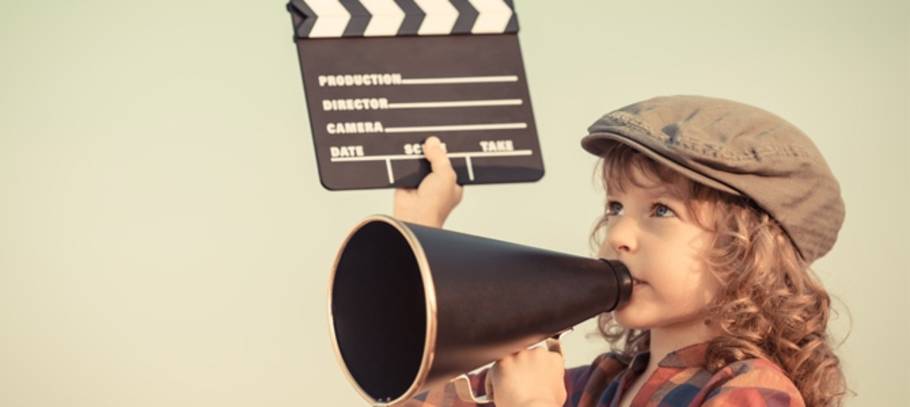 Our family has a long standing tradition of Movie Sunday. Every Sunday night, we will have popcorn and snacks ready and gather around in the living room for a quiet night in of family movie night. My kids grew up watching all the Disney and Pixar classics and we are continuously exploring new movie genres together.
It comes as no surprise that children gets drawn to the fantasy world and captivating characters depicted in movies. There are ways to get your kids involved in the world of films that can help to ignite their imagination!
Start your own family movie club
This one is easy - turn your living room or entertainment room if you have one, into a movie club. Have each family member take turn each week to pick a movie that they would like to share with the family. Get the whole family involved, share your favourite childhood movie with your kids or have Grandma share her favourite movie. As parents, you need to be responsible to screen the movies selected by your kids to be sure that the content and moral of the story would be age appropriate. You can do so by reading reviews online or talking to other parents if it is a film that you haven't watched before.

Put them in the Director's chair
If your kids enjoy being in charge, planning and letting their imagination run wild then movie making could become their new found hobby. Get involve and help your kid to make their first block buster movie - whether it's filming your next family camping trip or coming up with a film idea together.

To get started, you'll need a consumer level digital video camera that has basic settings and features that would be easy enough for your kid to use without too much difficulties. Once you have the basic equipments sorted, assists your kid to pick an interesting topic to film. When picking a topic to film, start with your child's area of interests. If your kid likes animals, take them to the local zoo for a fun family day out to get footage of all the interesting features of different animals. Or if they're into sports then filming a live sports game would be a great experience in capturing live footage.

Get into character
If you have a very expressive kid at home that appears to have a natural flair for being expressive on stage or in front of the camera, perhaps they would like to give character acting a try. Acting classes are also great for the shy kids, as they help in the development of self confidence, communication, team work, listening and expression. If your kid prefers a more one-on-one approach, there is also the option for acting coaches and instructors.

Get crafty
Have your kids gather some craft supplies and make masks, props, costumes and movie posters of their favourite film. One of my kids' favourite animation is Pixar's UP so last Sunday, we had some fun blowing up colourful balloons and re-creating Carl's ice-cream stand out of cardboard boxes and paint. We then re-watched UP while having ice-cream sundae.
Watching movies, filming and acting are fun kids activities that are both educational and great for character building. Be sure to look through the rest of our ActiveActivities directory, with many other inspirational ideas for your director and actor in the making.
Claire Dundreee
Claire, a hands on mother with two young girls and a baby boy, has been blogging for 2 years. Having grown up in an artistic family, Claire is delighted that her daughters have inherited her creative streak. Painting, drawing, and pottery are regular activities in the Drundree's Durban home, which also includes Claire's very patient husband. Claire understands not all mothers have as much time with their children as she does, and hopes her blogging can help busy mums find quick and easy ways to get creative with their kids.