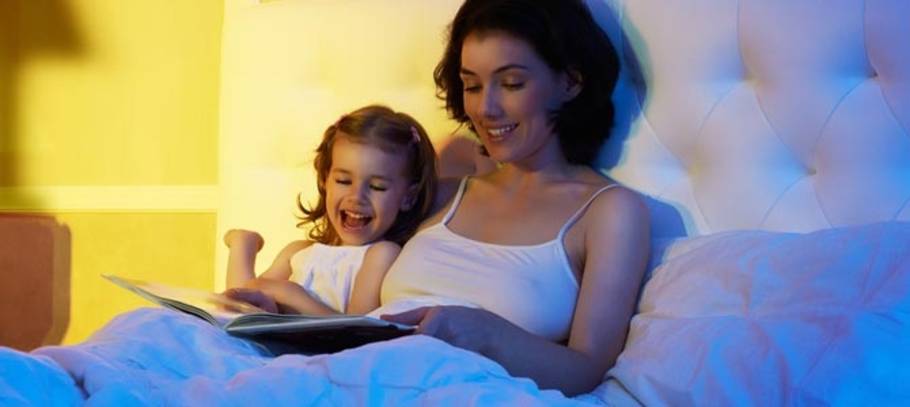 It's easy to get caught up in the hustles and bustles of everyday lives. As parents, it's too easy for us to come up with excuses on why we don't have time for our kids - there's work, endless cleaning to do, groceries to buy and a social life to catch up on. While we're too 'busy' keeping up with the many demands in life, our kids are growing up fast with changes taking place everyday. There are many ways for us to create meaningful family memories with our kids.
Cook and Eat together as a family
I remember back when I was a kid, my dad insisted that we always eat dinner together as a family, no matter how busy our day was. This is a tradition that has been passed down by my grandfather, who believed eating dinner together is a great bonding time for members of the family to learn about each other's day. If your family enjoy cooking together, you can even do a cooking class together for some quality family bonding time.

Family games night
At least once a month, my family organise Family Games Night and invite the extended family and friends over for some nibblies and fun games. We like to keep it traditional - that means no X-Box or Playstation, just good old fashion board games like Monopoly and Twister. We also enjoy a good game of Charade. Tradition is important for every families and Games night is one of the easiest way for you and family to bond and get to know each other better.

Plant a family garden together
Planting anything takes a lot of care and patience. Both really good skills to pass onto your kids. Gardening together as a family fosters communication, builds strong relationships and offers an opportunity to work towards a common goal. It is also very rewarding to see the end result of all the hard work the whole family has invested in when it comes harvest time.

Plan special get away trips together
Time away from your daily routines gives you the much needed break from all the distractions to concentrate on quality family time. All the memories made during family holidays are usually the best memories that the entire family will remember for years to come. If it's hard for you to take time off for a long family holiday, try to take your kids on a day trip to somewhere exciting, like the local Aquarium.

Make time for each other
It doesn't take much to spend at least one hour everyday with your kids. Something as simple as reading them bedtime stories every night will help to create the feeling of closeness. Learning to listen to your kids is important as Richard Weissbourd, a Harvard psychologist and the author of The Parents We Mean to Be points out - "The more you can get into the habit of really listening to your kids and having these conversations from early ages, the more likely it is that kids are going to talk to their parents in adolescence about issues that are troubling them".
A little effort and time everyday can make a big difference to bring you and your kids closer to one another. You can turn almost any kids activities into family bonding. Look through our ActiveActivities directory for more ideas.
Claire Dundreee
Claire, a hands on mother with two young girls and a baby boy, has been blogging for 2 years. Having grown up in an artistic family, Claire is delighted that her daughters have inherited her creative streak. Painting, drawing, and pottery are regular activities in the Drundree's Durban home, which also includes Claire's very patient husband. Claire understands not all mothers have as much time with their children as she does, and hopes her blogging can help busy mums find quick and easy ways to get creative with their kids.