How to set up a perfect study station for your child – 3 great tips
Go back to list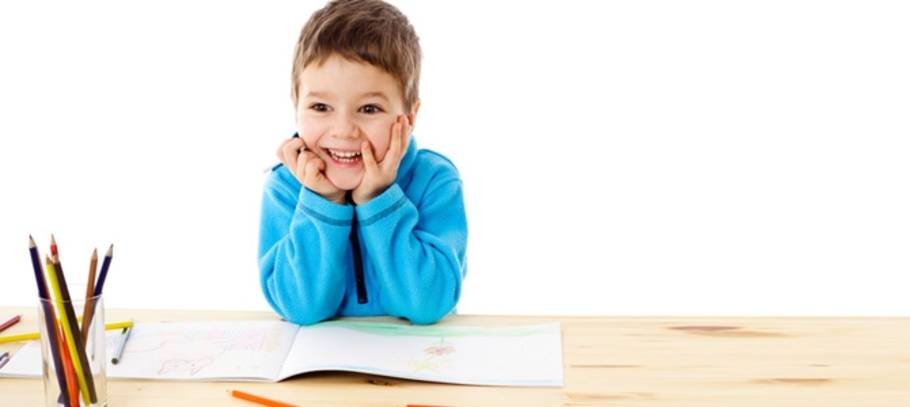 Be ready from day one
When my first child started school, I wasn't prepared for her transition from being a baby who loved toys, to a schoolchild who would have lots of exercise books and writing to do. A couple of years down the track though, she has a workstation she absolutely loves sitting at - and no qualms at all about doing her homework when she gets in. Now that my second child is school age, I'm fully prepared to have two little darlings working away at their studies!
Here are 3 things that have worked really well for me:
1. Allocate a 'special' space that is just for them
One of the most significant things is giving your child a clear message that their studies are important. If you value their intelligence, they'll value it too. Clear a corner of their room for a desk, or better, place one next to yours in a study if you have one.
2. Use colour, but don't over-stimulate
Colour psychology can be incredibly powerful. Orange is often used in workplaces to motivate staff, while green is considered the most calming colour of the spectrum. Use colours that complement your child's personality best, depending on whether they need motivation or calming down! Strike a balance though – too many crazy designs, or too many dark tones might have a negative effect on their concentration.
3. Set up a reward system to encourage them
A common reward system is a poster that has stickers added to it each time your child completes a task. After a certain number of stickers, they are rewarded in some way. Decide with your child what reward is best – ice cream or new books?! The most important part is encouraging the study that comes before the reward! Stick the poster up near your child's desk, as a constant reminder and motivation.
As you know, these tips are just a starting point. Check the ActiveActivities directory for a full listing of early learning centres where you can get lots more ideas.
Make the creation of a perfect study station into one of your family's most memorable kids activities this year!