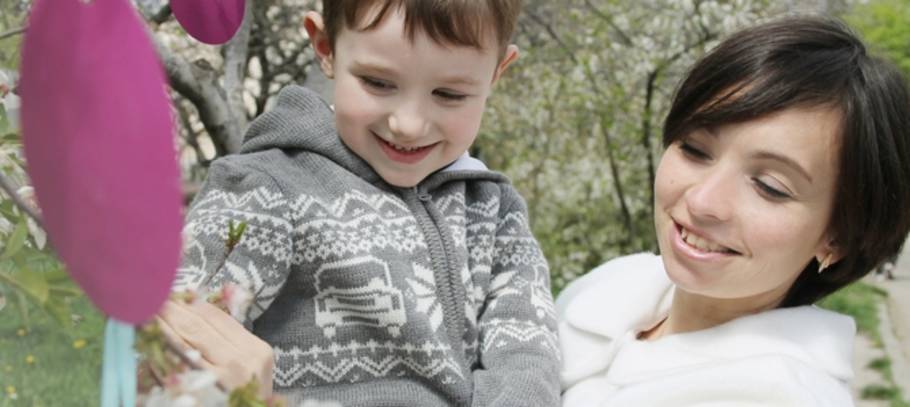 Are you a mom with a household full of boys that have too much energy than you don't know what to do with? Or perhaps you're struggling to come up with your 'cool mom' image with your first little boy. It is easier for the man of the house to bond with their sons over rough sports and fishing sessions. But as a mom, there is no need for you to feel left out. Boys in general are more active, fearless and enjoy seeking attention more than girls. To win over the heart of the special little guy in your household, take our tips on a list of mother and son bonding activities.
All little boys have superheroes that they admire - whether it is Superman's iron steel power, Ironman's witty humour and ability to come up with clever inventions or Spiderman's superhuman reflexes and agility. Chances are your boy will enjoy a day out at their favourite local comic-book stores, browsing through latest issues of their favourite comics and taking a look at what's new in stock. A trip to the local libraries is also worthwhile, as most libraries would have a comic books section for kids

Boys have wild imagination and are usually drawn to fun facts that they don't normally learn at school. Do your research on interesting family friendly exhibitions that are currently held at your local museums. Your boys will enjoy a day out at the museums learning about the outer space, world history, marine life or perhaps even dinosaurs!

Boys enjoy hands-on activities, especially kids activities that they're able to get their hands dirty and build something from scratch. Do some research on local craft lessons and classes that run workshops that would be suitable for boys, such as how to build a birdhouse, toy train, airplane model. Keep an eye out for workshops and classes where parents are able to join in on the action and make it a mother and son bonding time.

If you have an energetic boy at hand, plan an adventurous day out with your little guy. Take him to mini-golf, hiking, surfing or go-karting . Go-karting is safe for kids age 12 and above. Check with your local go-kart hire venue to see if there is also the option of double karts, where parents are able to ride with their younger kids that are under the age of 12.

All boys love a challenge! If you're planning to spend the day indoor, prepare some board games, LEGOS and puzzles that will give their mind a good work out. If you have a bit more time on your hand, you can plan a treasure hunt out in your backyard. Prepare a map, hidden treasures and compass and give them a list of challenges to overcome

If you're an active mom, get the bikes out and take your boys out to hit the bike trails in areas that you've never explore together before. If you're feeling very adventurous, give BMX Racing a try. BMX racing venues have well trained staff to help you and your boys pick the proper biking gear and equipments for your first ride together
Take a look through our ActiveActivities directory for more ideas on planning exciting activities with the special little guy in your life - whether it's something hands-on, adventurous or sporty.
Claire Dundreee
Claire, a hands on mother with two young girls and a baby boy, has been blogging for 2 years. Having grown up in an artistic family, Claire is delighted that her daughters have inherited her creative streak. Painting, drawing, and pottery are regular activities in the Drundree's Durban home, which also includes Claire's very patient husband. Claire understands not all mothers have as much time with their children as she does, and hopes her blogging can help busy mums find quick and easy ways to get creative with their kids.