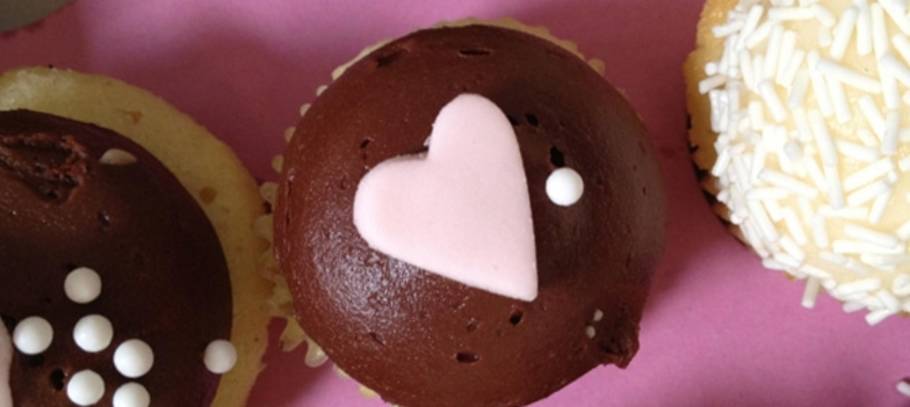 I have a confession to make: I hate it when my girls insist on "helping" when I cook dinner. Maybe I'm lucky they have taken an interest in this domestic chore (couldn't they clean the bathroom instead?), but honestly I would much rather get the cooking done in peace. There is so much to think about when cooking with kids – safety, mess, not to mention ending up with something that's actually edible – that it feels a lot more like extra work than "help".
Now that it's school holidays, my girls and I have some extra time during the day to have some actual fun in the kitchen, and I decided it was high time I give them an opportunity to exercise their budding culinary skills. Of course, with Tessa and Jessica still using kindergarten-grade "safety" scissors, I wasn't yet ready to trust them with a meat cleaver. Instead, I decided my girls would love to dip their toes (not literally!) into some simple dessert recipes.
Like most alluring "grown-up" activities, I knew the actual baking process would bore my kids pretty quickly. There's only so much pouring, measuring, and mixing they will tolerate before losing interest! So instead of conducting a straight-up cooking class, I decided to combine it with a fun art and craft activity. Together, my girls and I made a batch of beautifully decorated cupcakes and wonderfully creative animal cookies! Here are two of my recipes for a perfect cooking and craft workshop. Get creative and I'm sure you can come up with your own fun ideas!
Cupcake decorating
I used some old plastic containers, filled them with smarties, hundreds-and-thousands, and chocolate chips, and created a cute little cupcake decorating station for the girls to work at. Once we had baked and iced the cupcakes, the girls had heaps of fun putting the finishing touches on their hard work!
Cookie (play) dough
We made chocolate cookie dough, but before popping it in the oven I let my kids mould the mixture into whatever shapes they wanted. I set up a little workstation with a chopping board and rolling pins, and my girls created an entire family of animal cookies. They much preferred the edible version of play-dough to the traditional kind!
Of all the school holiday kids activities I have tried out with my kids, this one was definitely one of their favourites, and hubby and I particularly enjoyed devouring the leftovers! In fact, the girls are already asking when they can try some more complicated recipes. It looks like I will soon have to make room for my little ones in our already cramped kitchen!
And again, do not hesitate to have a look at the ActiveActivities directory to get fun cooking or arts & crats ideas for your kids!