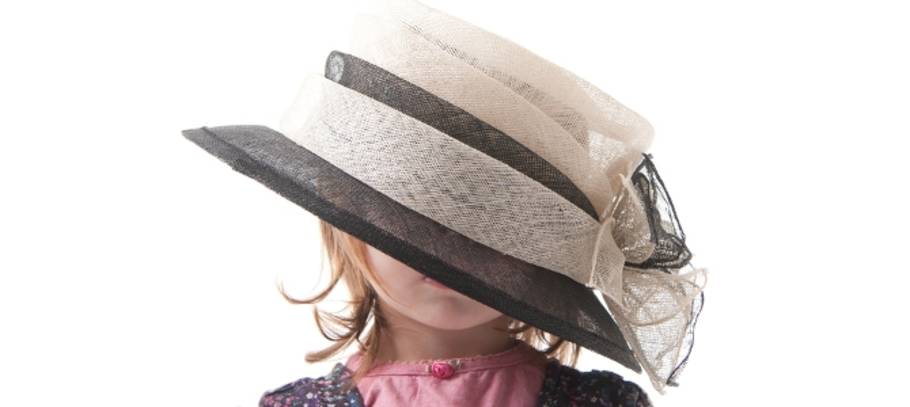 Our household is big on arts and craft activities. Painting, jewellery making, pottery... we've done it all! But lately my eldest daughter, Bee, has started to express her creativity in another way: through her clothes. Bee just adores dressing up and mimicking her favourite characters from television and movies. At first I was worried about my beautiful daughter growing up too fast, and turning her nose up at other kids activities to focus on clothes, jewellery, and make up. But then I realised it was just Bee's way of trying to carve out an identity for herself in a household full of young children and a mamma who basically lives in a uniform of paint-splattered overalls.
When Bee has friends over, their absolute favourite thing to do is play dress ups and pretend to be other people. Unfortunately, Bee's very practical wardrobe often puts a bit of a dampener on the kids' imaginations. Thankfully, speaking to a few other mothers gave me a great idea – a dress up box! Last week, I went through all my old work clothes and pulled out everything I thought Bee would find interesting: a leopard print blouse, an old shoulder-padded blazer, some patterned silk scarves, a couple of coloured belts... I was surprised by how much I found! Of course, the pants and skirts are much too big for Bee, but I knew she would be able to fashion some fabulous ensembles out of the tops. I even managed to find some old lipsticks and costume jewellery.
I knew I couldn't just hand the clothes over to Bee – she is quite the individual, and I'm sure she would try to wear the stuff to school or to the grocery store for a bit of fun! Instead, I found an old wicker basket and popped all the clothes in there. I found a separate box for the jewellery and make up, and once all the clothes were inside I placed that on top as well. When Bee came home from school that day, she was presented with an exciting new dress up box for her and her friends to have fun with. I made it very clear to her that the clothes were for dress up only, and not to be worn outside the house. Bee couldn't have been happier, and she started putting together new outfit ideas immediately.
That was a few weeks ago. Every now and then I add some new items to the box, and I have asked family and friends to bring over any olds clothes and jewellery they no longer want. People have been very generous, and Bee's basket may have to be upgraded soon! I would definitely recommend this to any mums out there with tween daughters. Try it out!
If you're looking for more great ideas, check the ActiveActivities Directory!